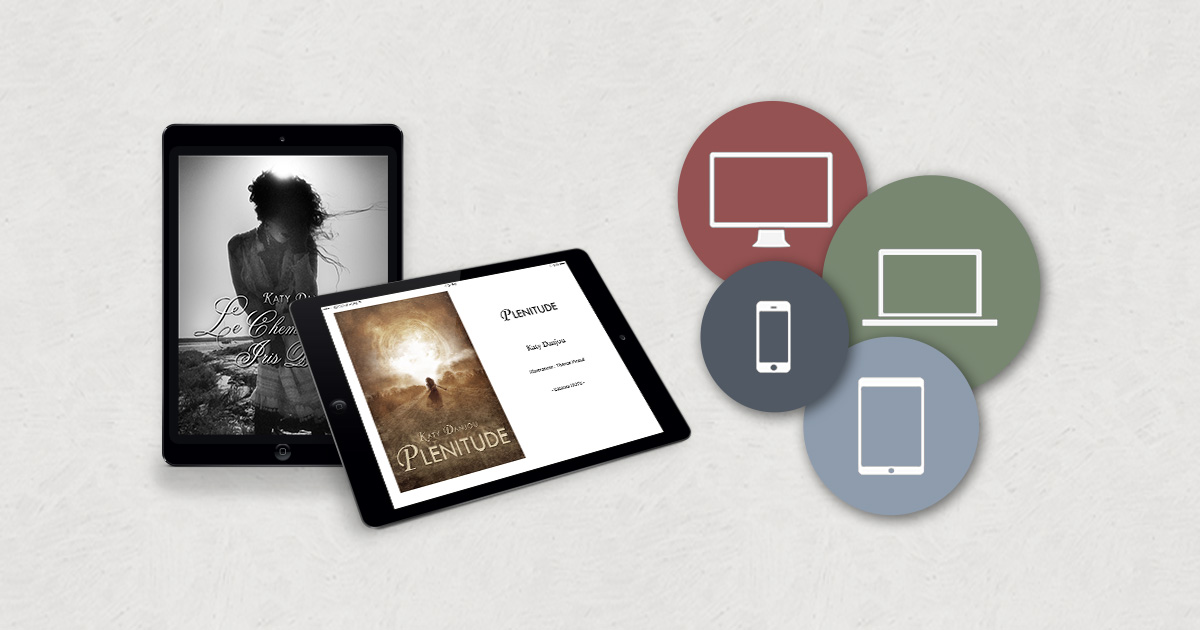 We are pleased to announce the publication of two new eBooks:
Le Chemin d'un Iris Blanc - An autobiographical book by Katy Danjou
Plénitude - A book of Short Text by Katy Danjou
Our eBooks are available in EPUB format and are compatible with all devices : desktop, laptop, reader, tablet and smartphone... At this time, they are only in French but they will be soon also available in English.
Please find all information on each eBook pages.
You can also download eBooks directly on Books by Apple, Kobo and Google Play librairies, and on Amazon if you are a Kindle user.
Feel free to contact us for any question or for assistance.
Enjoy your reading 🙂