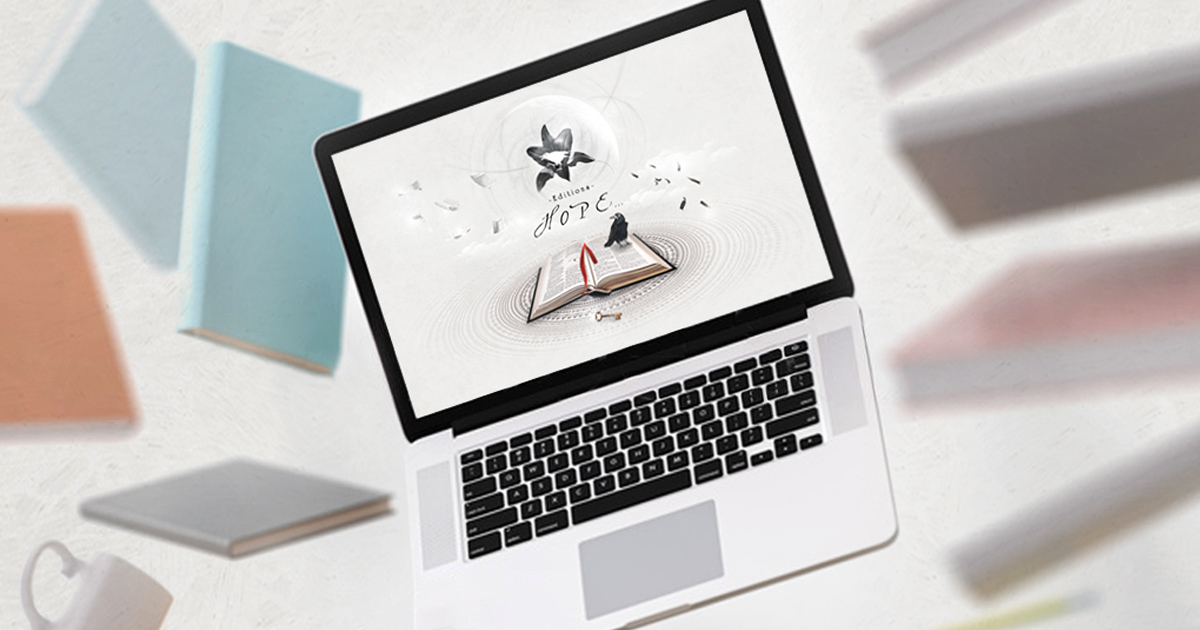 The Editions HOPE website is evolving and comes back in a brand new version! We wanted to facilitate the information search, improve the reading experience with a lighter and more readable text presentation and reserve a bigger space for visuals. The mobile version has been completely improved and rebuilt from scratch.
The biggest change is on your space: My Account. We have redesigned its configuration to simplify its use. In just few clicks you are now able to keep track of all current and past orders. It allows you to get up-to-date information on each order including shipping updates, delivery, payment details and invoices. From this space, you can also manage and download your eBooks.
We sincerely hope that this new version will meet your expectations! Enjoy your visit!
This post gives us the opportunity to talk about the current events and recent upheavals. What a strange and difficult time... Whether at the social, environmental, economic, political level, the repercussions of this unprecedented crisis are countless... This situation affects deeply the fundamental right of access to culture, the social rights of artists and creative professionals, and the protection of a diversity of cultural expressions. The scale of the global crisis continues deepening inequalities and rendering communities vulnerable.
This period has to be a source of deep reflection on our way of doing things, improving ourselves, getting involved... Even without having answers, we know that today, more than ever, it is necessary to strengthen our commitment to our artists, continue to support them and work closely together. Of course we would like to have the capacity to always do more, publish more books, make things stronger, bigger... After 10 years of existence, of fights, somersault and various adaptations to survive, we reaffirm our will to continue to be present, to do our part - at our level - as modest as it is. Every step counts. Just like each of you supporting us... Please, continue to talk around you about the books, feel free to lend them to your family, your friends... Word of mouth is what works best 🙂. In any case, thank you for continuing to be here and for supporting us through this adventure. We have some leads for our next steps and we will definitely tell you more on these pages as soon as possible.
With this - exceptionally - long post, we have to talk about our operation with the impact of the Covid-19 pandemic: everything has been done to ensure the security measures in our daily activities and are respected when we process orders. Postal deadlines are longer than usual, but we will notify you in real time by email with the order tracking. However, if you have any questions, please do not hesitate to contact us.
Finally, to celebrate in our own way the new website, we have launched some special offers:
Until 31st August 2020, midnight, -10% on all books and eBooks by using the coupon code BOOKS-MAGIC10 when you checkout and validate your order on our website.This coupon code applies on all our books and eBooks in French and in English, except on Claquement d'Aile.
If you have any question, do not hesitate to contact us and to share your feedback in the comment field below, on social networks... Thank you for being here with us and see you soon for next chapters of our adventure!